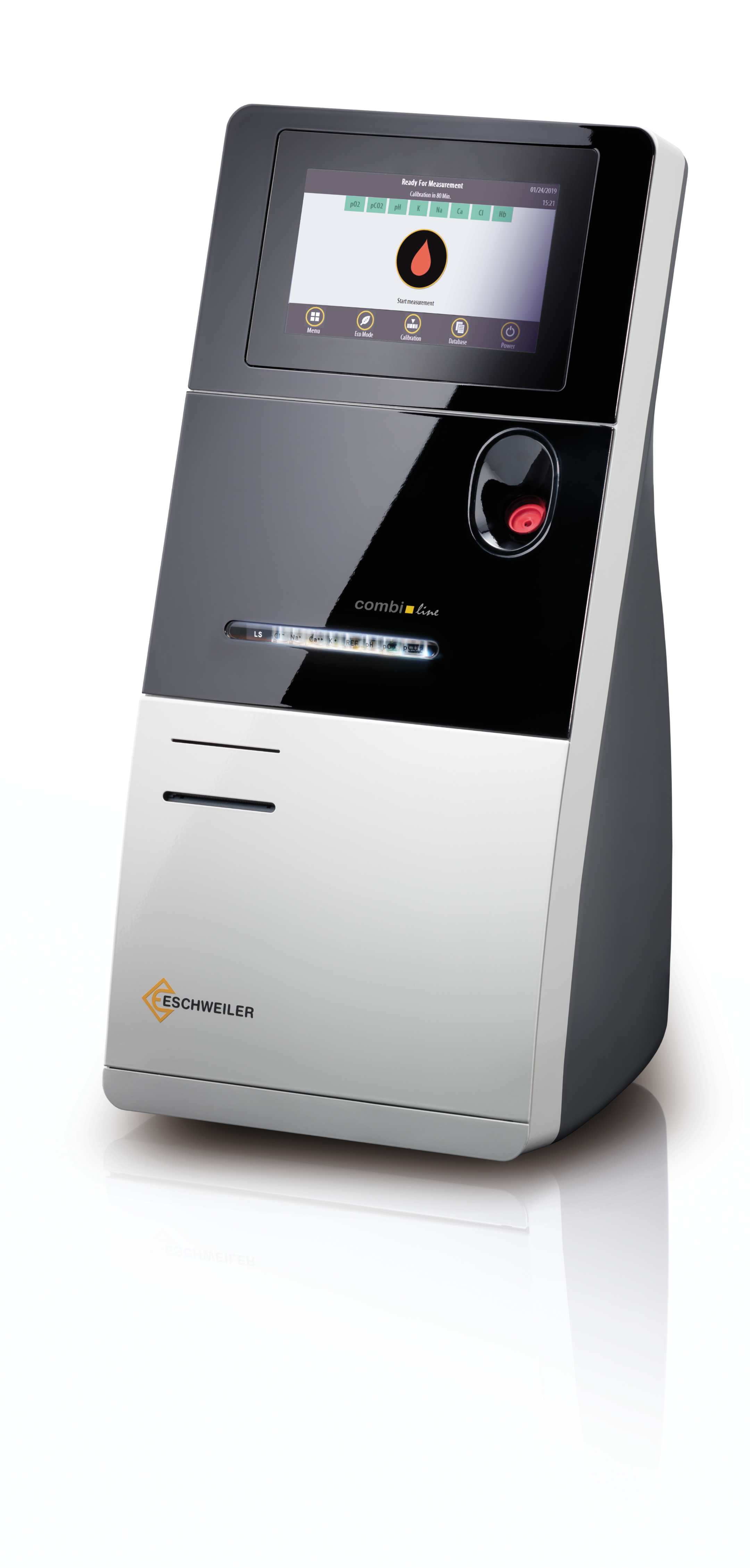 The name ESCHWEILER combi line 3 stands for compact, easy to use analysers for the measurement of blood gases, electrolytes and tHb in human whole blood and serum.
The reliability and precision of ESCHWEILER analysis systems, which has been valued by our customers for decades, are presented in the new ESCHWEILER combi line 3 in a modern design with state-of-the-art technology.
Whether as a simple BGA device to measure blood gases or a combined analysis system with freely selectable additional parameter combinations (electrolytes and tHb) – the new ESCHWEILER combi line 3 combines proven functionality with innovative performance features.